Main Content
About M. Peg Delp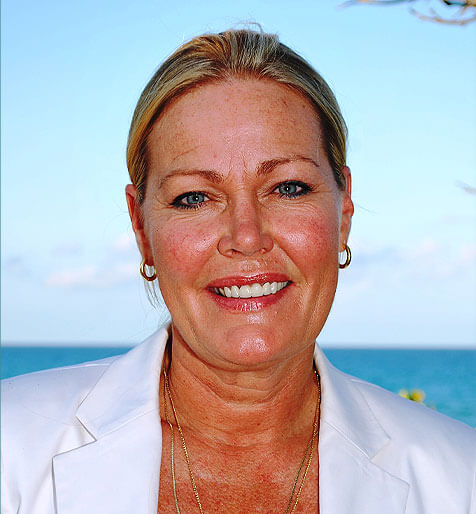 From Presidents to Performers, Investors and Builders, Snowbirds and Long Weekenders to Year-Round Residents, everybody embraces the lifestyle of the Palm Beaches and all it has to offer!
The choice of options for your piece of paradise are amazing! Condos, Townhomes, Single Family Homes ranging from Charming Historic Cottages, a Traditional Rancher, Sleek and Contemporary 2 stories, Gated Communities, Downtown Living, Golf & Country Club Living, Waterfront Beauties!
WE HAVE THE PROPERTIES TO MATCH YOUR LIFESTYLE PERFECTLY!
Palm Beach County is expansive with many municipalities and landscapes, Boca Raton, Delray Beach, Gulf Stream, Ocean Ridge, Boynton Beach, Lantana, Manalapan, Hypoluxo Island, Lake Worth, West Palm Beach, So Palm Beach, Palm Beach, Palm Beach Gardens, North Palm Beach, Wellington, Loxahatchee and Royal Palm Beach. When you come to Palm Beach County you can be a Farmer, Rancher, Boat Captain, Golf Pro, Suburban Styler, Downtowner to Beach-Bunny or Beach-Bum.
Read More
Why Work With Peg
The Power of Experience
Peg's personal and business ethic is defined by honesty, personal integrity and Christian values, which are the foundations to her business and career built and sustained.
Learn More
Buy A Home
Let Peg help find your dream home and seal the deal
Buy With Peg
Sell a Home
Selling your home? List with Peg, and get the best selling price
Sell With Peg
What our Clients Say
Top agent in my books!!
How do I describe the perfect agent? that would be Peg Delp.
Peg has helped us through the years with our rental property. As a Canadian we were always communicating long distance. She was always available for any issues that arose.
When it came time to sell our home, she was our choice hands down. Peg's knowledge of the market, her skill and Professionalism brought us a final selling price beyond our expectations. I do not hesitate in recommending Peg. Don't look any further. She will get your house sold for top dollar! – Patti Wolfe
She was in our corner all the way
Excellent analysis of market comparables and great advice in listing the property for sale. She has been very helpful during the previous rental of the property and then again in preparing the home for sale. The listing photos were excellent - much better than other comparable properties. We could not ask for a better realtor. – Erika Dodds
Could not ask for more!!
She coached us on renovations, painting and getting the home ready for sale. This was very helpful. Excellent advice in setting the list price and in timing of the listing. It sold fast, faster than other listings on the street. She was also helpful in negotiation with the buyer and with with the adjacent neighbor. – David Dodds
Great experience
I really enjoyed working with Peg. Very professional, courteous and honest. Highly recommended. – Ogden T.
Peg is The Best.
Peg is my go to source for real estate in S. Florida. I am an Associate Broker in New York, so I do know the difference. She sold me the condo, managed my rental, helped me with any repairs and updates along the way, sold my condo in record time and so many times went above and beyond the call of duty. She is a wealth of knowledge and looks towards the best interest of her client above her own always. I will trust her to help me find my next S. Fla home in the near future. – Denise Calderone (Seller)
Peg Delp is the best!
I am an Associate Real Estate Broker in New York and I have worked exclusively with Peg Delp as my Florida Realtor. Peg has acted as my agent on my first purchase, the rental of that property, the sale of that property and my latest purchase. Peg is expert in every area of Florida Real Estate and I would recommend her to anyone. – Denise Calderone (Buyer)
She is the best that there is.
I purchased 5 units under 1031 exchange's pressure. Mary M. Peg found them on time and secured renters and helped me get through the project. She is the best. – Morris Hakim
Great Real Estate and Property management experience.
Peg Delp is a very professional and experienced Realtor within the south florida area, as well as a professional property manager handling multiple properties if you are looking to purchase or sell property I highly recommend reaching out to Peg to assist you with all your needs. Im sure you will have a very satisfying experience with her and the services she can provide. Thank you Peg for all your work – John Lopez
Peg was the consummate professional. She possesses all the key elements one would hope for in a realtor. She went above and beyond her scope of duties as a realtor on many occasions. I would highly recommend Peg to everyone. I enjoyed working with her very much – G. Nevilas (Buyer)
Peg Delp is the consummate professional. She went above and beyond her scope of duties as my realtor. In addition to being very knowledgeable regarding the marketplace and all that it encompasses, she kept in close contact with me through every phase of my selling experience and then continued to assist me in purchasing a new home.
What impressed me most was Peg's warm and friendly down to earth character. I felt like she really cared about me and always had my best intentions in mind. Since I live alone, I am grateful to her for taking especially good care of me during a difficult period of my life. I know that I will turn to her for advice (and artisan referrals) in the near future.
Peg is an exceptional realtor and person. I would highly recommend her to everyone and I would use her again in a heartbeat. – G. Nevilas (Seller)
Showcase Video
Youtube is not connected or ID is not found.
Contact Peg
Join our list of insiders and be the first to receive exclusive listings and market updates.